Dubai Desert Safari Packages
Dubai is a land of diverse culture, skyscrapers, beaches, golden deserts, and a lot of off-beat attractions. As a traveling enthusiast, you must plan to visit this rich-cultured place where a lot of exciting activities are available to give you lifetime memories. There are multiple best places to visit in Dubai and many activities that you can enjoy. Among many attractions, Dubai Desert Safari is the most thrilling and enjoyable adventure. Desert Safari in Dubai is a fascinating desert landscape destination where you can enjoy a lot of exciting activities.
If you are looking for the best tour, you have come to the right place. We are serving the tourists by providing high-end guides and packages. We aim to make your trip more convenient, memorable, and enjoyable by offering the right assistance at every step.
You can choose from our various Desert Safari Dubai packages and deals according to your specific requirements and budget. Our services include Morning Safari tours as well as Evening safari tours. We offer to pick and drop, professional tour guides, and a lot of exciting features to our clients. However, our safari packages come with the following activities and facilities!
Dubai Desert Safari Deals
Have a unique and memorable safari tour at night in desert camp. Being the leading tourist company in Dubai, we provide affordable and enjoyable night desert safari Dubai that include pick and drop, dune bashing with luxury land cruiser, camel ride, live shows, BBQ buffets, camping, sandboarding, henna tattoos for ladies and kids much and more. At night time, the Arabian desert looks incredible however you can also encounter the mesmerizing view of sunset on the top of desert dunes.
AED 699 | UP TO 5 Persons
VIP PRIVATE PREMIUM PACKAGE
AED 1299 | UP TO 5 Persons
DUNE BUGGY TOUR WITH EVENING DESERT SAFARI TOUR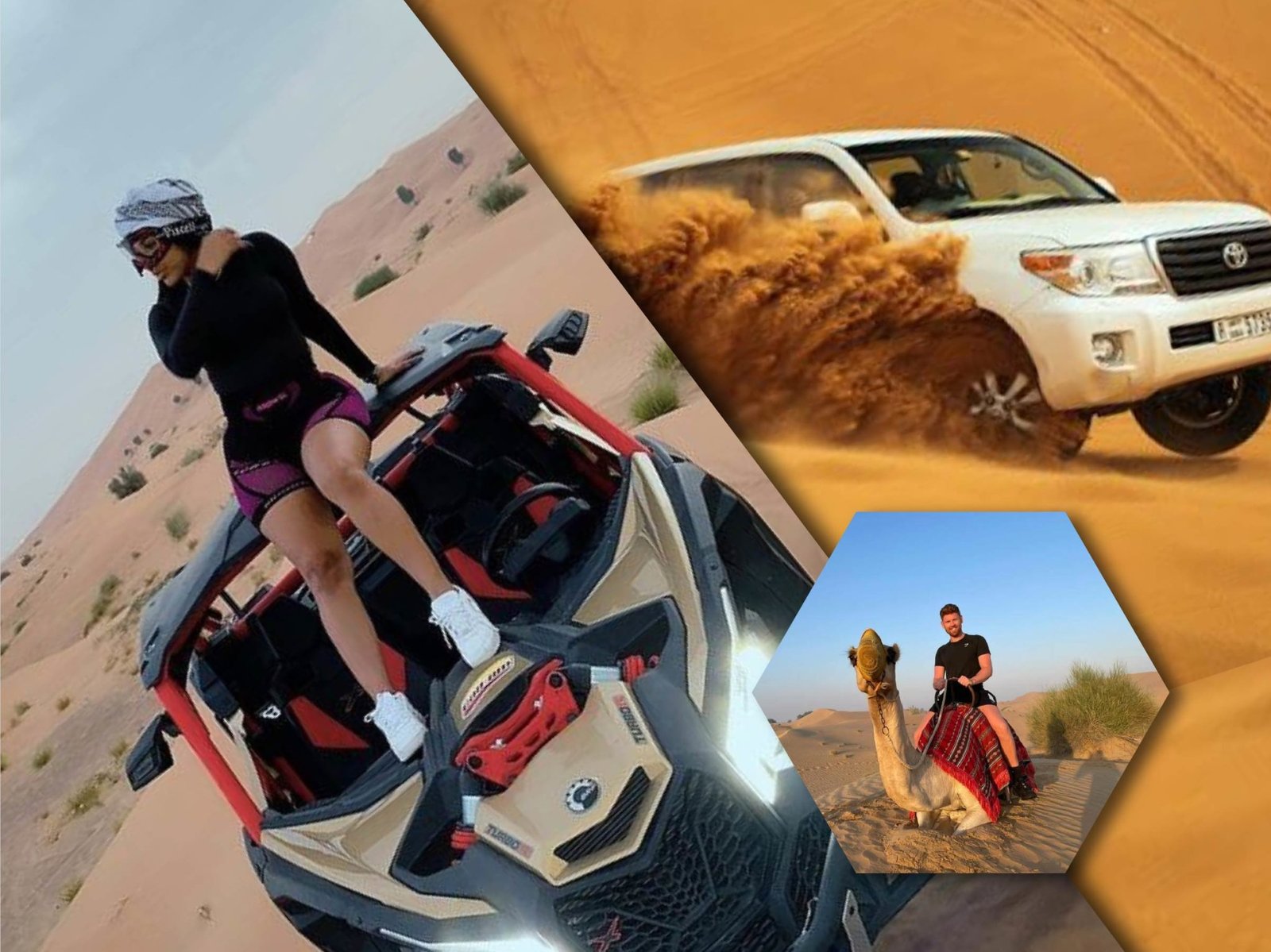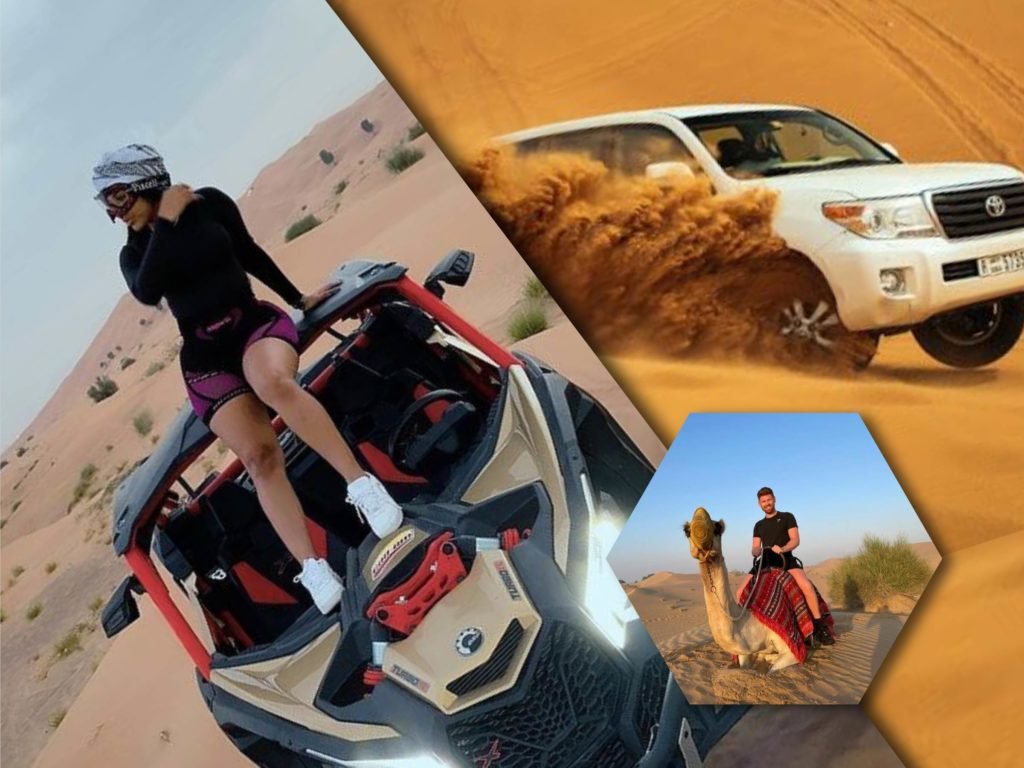 VIP DESERT SAFARI + BUGGY RIDE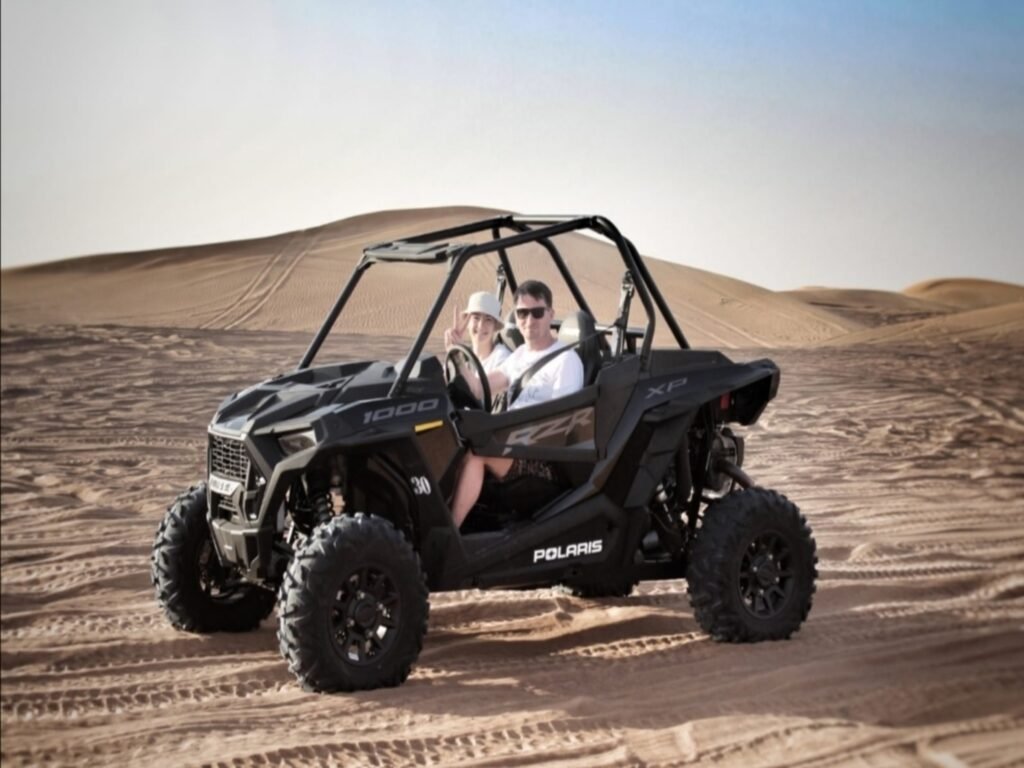 VIP DESERT SAFARI + BUGGY RIDE
VIP DESERT SAFARI + BUGGY RIDE
Witness the magnificent sunrise and tranquility by choosing a morning desert safari tour. We offer the best morning desert safari tour packages and deals so that you can enjoy the epic scenes of Arabian desert along with enjoying various exciting activities. You can encounter the rich Arabian culture and golden dunes shining because of sun rays. Our morning desert safari experience includes dune bashing camel riding, dune buggy ride, sand boarding, refreshments, pick and drop, and more.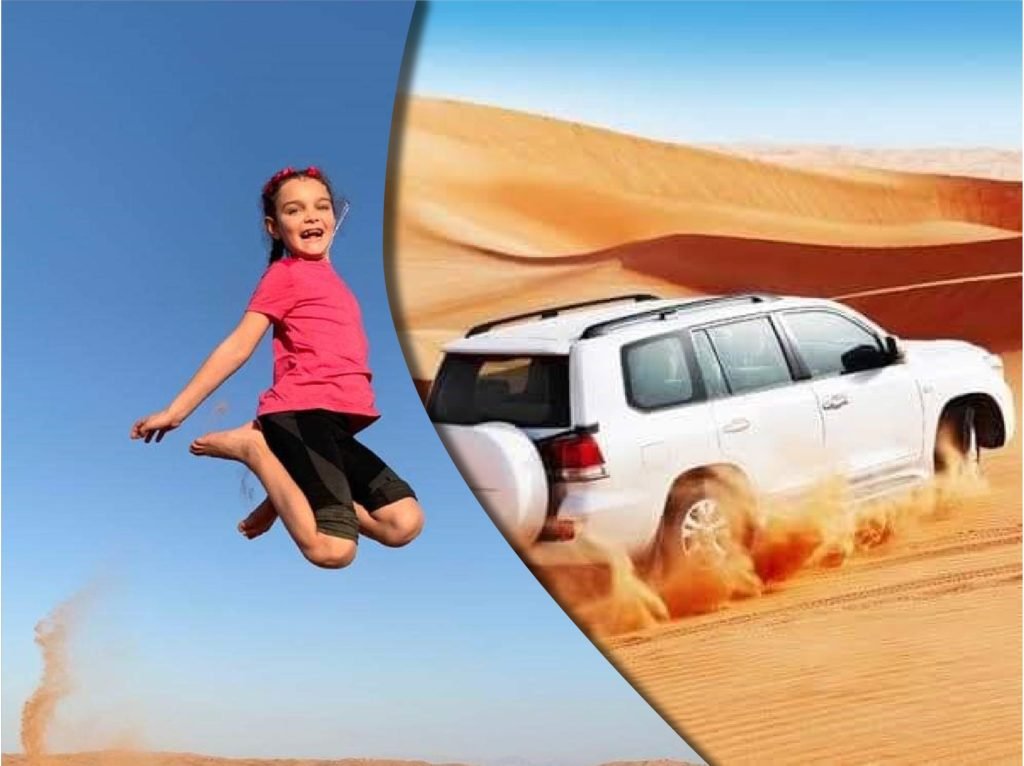 Starting From 150 AED | Per Person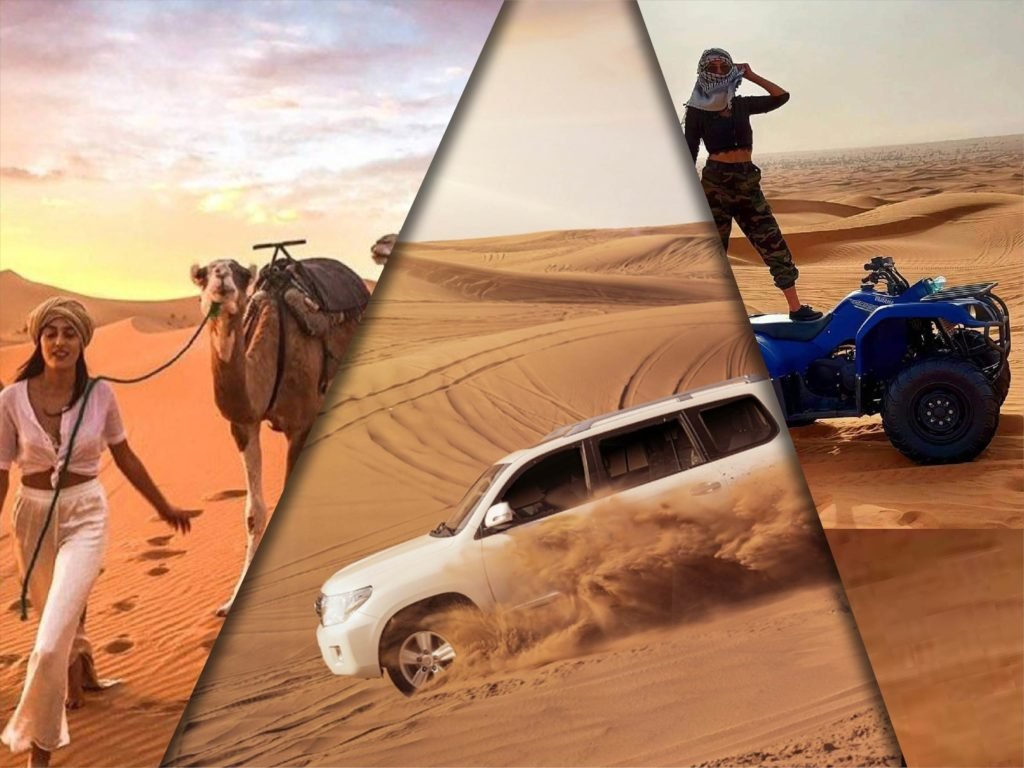 Starting From 60 AED | Per Person
Starting From 250 | Per Person
Dubai Desert Safari Tour Overview
Pick up Drop Off
Our Dubai desert safari packages include pick-up and drop-off services. We offer to pick up and drop off from all the locations in Dubai. All our vehicles are facilitated, air-conditioned and spacious.
Dune Bashing
The adventure freaks can have exciting and memorable off-road rides across majestic red dunes in our powerful and secure Polaris dune buggies. You will have a remarkable dune bashing experience in the magical Arabian Desert. We provide a professional dune bashing guide along with safety gears. However, all our dune buggies are fully maintained, high-speed and powerful to provide an incredible dune bashing ride.
Camel Ride
Enjoy a memorable camel ride to indulge in the old culture of the Arabian Desert. Riding on camel within majestic desert settings will take you to another world. However, a camel ride in Dubai Desert is a memorable experience both in the morning and evening.
Sand Boarding
Explore Desert Safari Dubai is an exciting and enjoyable way through sand boarding. This will be a delightful experience allowing you to make lifetime memories. We provide professional guides, equipment, safety gear, and instructions to make your experience more fun-grabbing.
BBQ Buffet Dinner
Enjoy a delicious BBQ buffet dinner veg and non veg optional within the beautiful surroundings desert of Dubai. We offer the best safari tour with BBQ dinner where you can enjoy delicious national and international cuisines.
Live Shows
Spend a memorable evening at desert Safari with live shows including belly dance, fire show, and tandura show. You can have the next level of entertainment by enjoying live shows.
Why Choose Dubai Desert Safari Fun
Make your Desert adventure Dubai trip more memorable, exciting, and enjoyable by experiencing the Dubai Desert Safari tour. We are trusted and professional tourism company in Dubai providing high-end services to make your trip convenient and memorable. We serve our clients at every step. The following aspects make us the leading desert safari tour service provider!
Pick up drop off

Experienced and professional staff

Professional tour guide

Affordable desert safari Dubai deals

Latest and well-maintained dune buggies

Fast and easy booking process

24/7 chat support
Desert safari Dubai costs mentioned on website are applicable for a single person.

Make sure to give accurate data at the time of online booking.

For cancellation, inform us before 24 hours otherwise cancellation charges will be applied

We are not responsible for damage, accident, or loss of any asset of our clients during the tour.
Frequently asked questions
Desert Safari Dubai is an exciting and thrilling tour that includes various activities such as dune bashing, sandboarding, camel ride, BBQ, henna painting, belly dance, camping and much more. You can witness the rich and diverse Arabian desert culture closely.
Desert safari costs from 40 AED to 1500 AED per person. However, the price varies according to the package and deal you choose. We are providing the best desert safari packages and deals at the best rates.
For desert safari trip no age limit . Children aged 2 to 5 can also join however they cannot be a part of activities such as sand boarding etc.
Contact the expert team of Desert Safari Fun to book the best and most affordable desert safari Dubai deals. We offer night desert safari as well as morning desert safari packages.
Wear lightweight and full sleeve clothes at Desert Safari trip. You can wear shorts and jeans with a t-shirt. However, cap and sunglasses are also essential.
Desert safari tour consists of 5 to 6 hours that include multiple activities and enjoyments.