Evening Desert Safari Dubai Deals
Imagine yourself on a sand buggy in Dubai, speeding across the desert landscape. You can hear the wind whistling through your hair as your guide drives you through the dunes. The warm breeze feels like a balm to your tired muscles as you take in the sights and sounds of this beautiful desert landscape. This is what Evening Desert Safari Dubai is all about.
With optional quad bike riding, you experience the thrill of riding along with your guide as he speeds across the desert landscape. Your guide will teach you how to navigate obstacles and avoid dangerous areas.
The final stop on this adventure tour is horseback and camel riding. You'll be able to take a ride with one of our beasts through the desert landscape and learn about these amazing animals from a local guide who has worked with them for years.
Your day will conclude with refreshments, soft drinks and snacks before being picked up at sunset by our staff member, who will ensure you have everything needed for an enjoyable evening!
Evening Desert Safari Package
AED 699 | UP TO 6 Persons
VIP PRIVATE PREMIUM PACKAGE
AED 1199 | UP TO 3 Persons
DUNE BUGGY DUBAI TOURS WITH DESERT SAFARI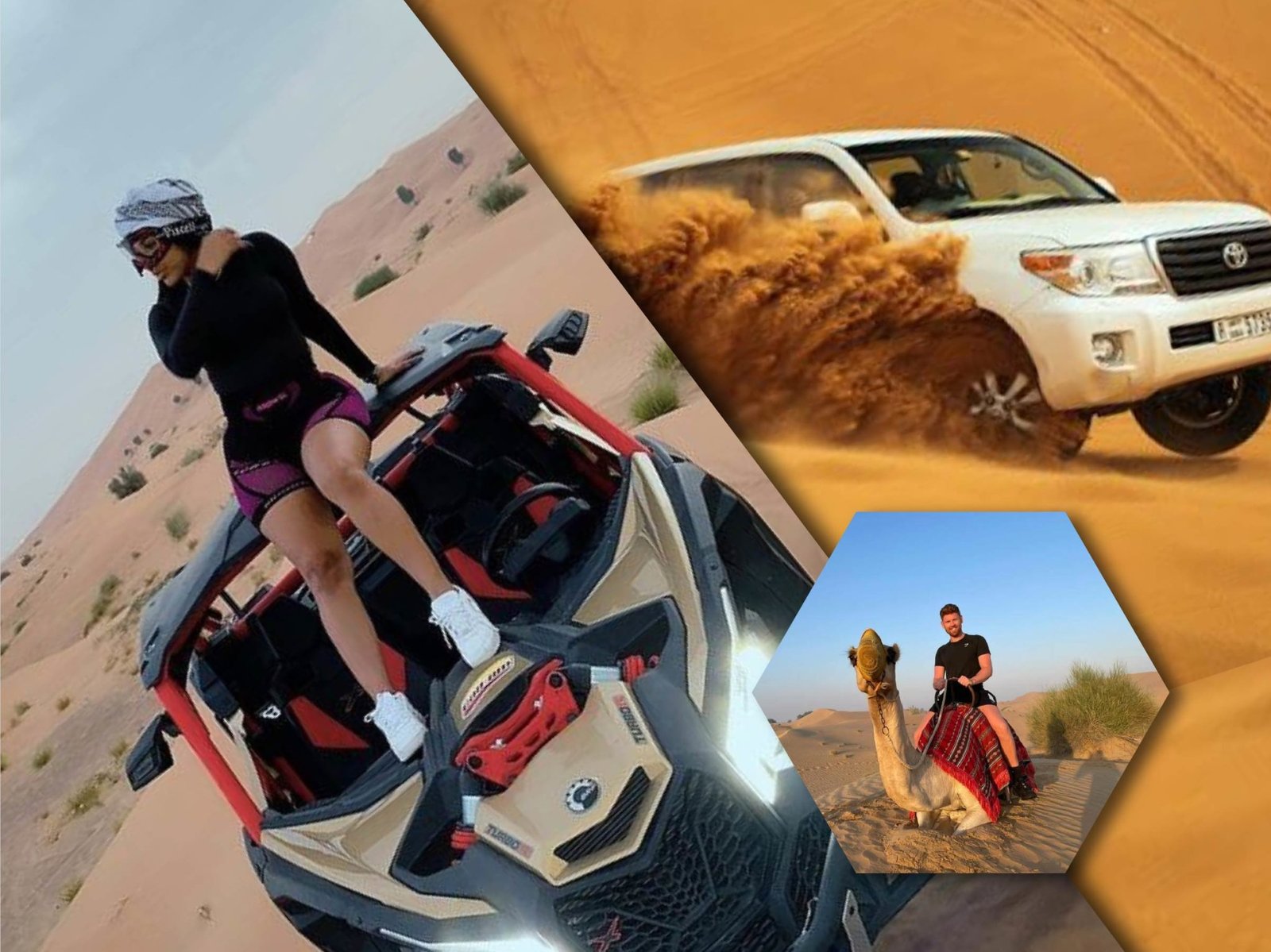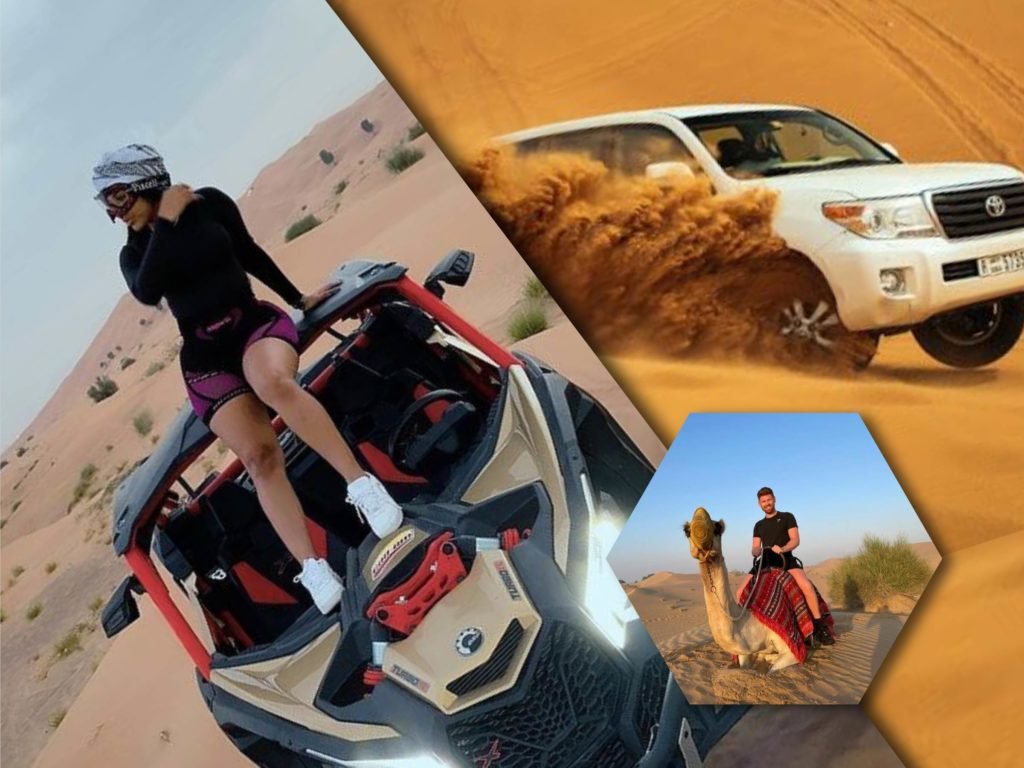 VIP DESERT SAFARI + BUGGY RIDE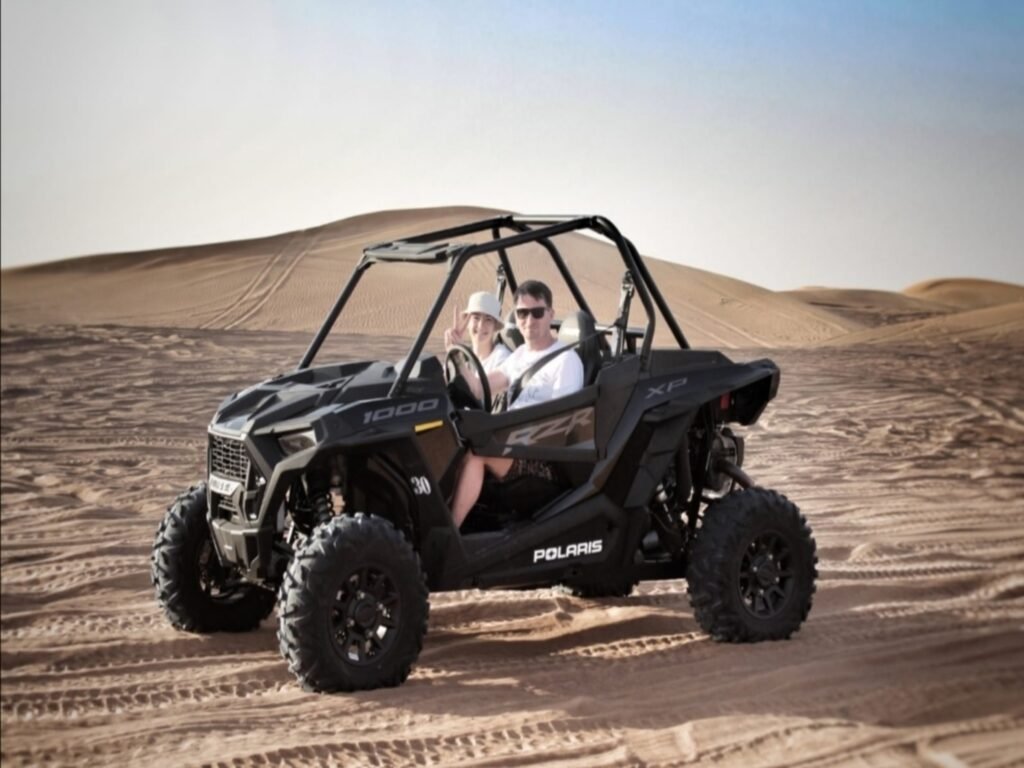 VIP DESERT SAFARI + BUGGY RIDE
VIP DESERT SAFARI + BUGGY RIDE
Evening Desert Safari is the best way to explore the vast deserts of Dubai. It is a great way to get to know Dubai and its culture.
You are looking at a VIP Desert Safari that's more than just the tour. You want to feel the sand between your toes, see the desert up close, and get a taste of all Dubai offers. That's where our Desert Safari comes in!
Our VIP Desert Safari Package will please anyone looking for an exciting evening in the town. We'll pick you up from your hotel by our luxury land cruiser and take you on an unforgettable tour of the desert with fun activities like red dunes sand bashing dune buggies, quad biking sandboarding, horse and camel ride, dirt bikes and whatnot—all within your budget! We'll also provide refreshments with soft drinks for your journey through the desert.
Then we'll take you back to your hotel, where you can enjoy an evening of desert sampling and recall your memories. This is one adventure you won't want to miss out on—so book now!
 Desert safari trip is one of the most exciting activities in Dubai. It's a perfect way to spend your evening in the desert. You'll get to explore the vast stretches of desert with our knowledgeable guides as you participate in various fun and exciting activities.
Refreshments for your journey all along the way when you get thirsty. We will also take care of everything from pick up and drop off at your hotel till you reach your destination safely!
The best part about this package is that it's all included in reasonably priced Evening Desert Safari Packages. So, what are you waiting for? Book this amazing desert adventure deal today!
For more information on your Desert Safari Dubai Booking or information on the Desert Safari ticket Price, please contact us on ___
Evening Desert Safari Deals
Maybe you've never been on a camel, or you've always wanted to ride one. Maybe you want to take a quad bike ride, or maybe you just want to go Dune Bashing. Whatever your reason is, our Evening Safari Deals will get you there. So, what does Desert Safari Offer?
Get Ready for some:
Dune bashing

Sand dune buggy ride

Camel riding

Quad bike ride (Optional)

BBQ and other refreshments

Belly dance
fire show
tanura dance in bedouin camp
And MUCH MORE!
If that's not enough excitement for you, we have a live show scheduled for the dinner that includes the infamous belly dance and Tanura Dance! We also offer free pick-up and drop-off at your hotel for those who prefer their nightlife without the hassle of driving themselves home afterwards.
Explore Dubai like never before with the Dubai Safari Tour
Our morning desert safari and evening desert safari tour is a 6-hour one-of-a-kind experience that gives you an intimate view of the desert, sand and dunes. You'll be driving through the desert on our specially designed vehicles with your own personal guide for 45 minutes. We'll take you to some of the best places in Dubai to dive into the sand, ride camels and even get entertained by local arts and culture.
The Desert Safari evening tour – A perfect way to end your Dubai safari weekend
With the help of our experienced guides, you will be taken on a journey through the desert like no other. You will see some of the most spectacular scenery in Dubai!
We will drive through beautiful dunes on a quad bike or horseback. We will also take you on a camel ride and dirt bike ride, where you can enjoy some great entertainment and refreshments with top-notch entertainment.
The evening tour ends with live shows with one of Dubai's best live performers. Join us for an evening of fun and excitement with our sunset Evening Desert Safari tour.
Desert Safari Tour Overview
Pick up Drop Off
The Evening Safari is a half day tour that will take you on an adrenaline-soaked adventure through the beautiful desert landscape. You'll start your day with a pick-up from your hotel before embarking on a journey through the desert. Pick up from your hotel at 2:30 PM. You will see the desert fortress and get to experience a camel ride. After this tour, you will be taken to the dune bashing area for an exciting sandboarding game! The ride back takes place at 9:30 AM.
Dune Bashing
Your first stop is the dune bashing, where you'll get to ride the desert down through the massive dunes. After a day in the desert, you will be participating in an exciting game of dune bashing, where you'll have to try to climb as high as you can by running through the sand. This is a fun activity where you can meet new people and enjoy great sunsets over the endless plains of Dubai.
Sand Boarding
If you love adventure, then this activity is perfect for you! You'll be given some protective clothing before getting transported above ground level onto a specially designed board where you get yourself soaked in the sand.
Camel Ride
Then, it's off to the camel ride, where you can ride along with the camels as they stroll across the desert floor, providing a unique perspective of this incredible landscape. You can enjoy riding a camel across the desert while watching an amazing sunset with music playing in the background. The ride lasts approximately 45 minutes, and it comes included with the package at very affordable prices, which includes lunch afterwards (BBQ buffet dinner).
BBQ Buffet Dinner
Dinner is served, live entertainment is on the way, and you've been invited to our BBQ Buffet Dinner! The evening safari tour package provides not only a guided tour of the desert landscape but also an outdoor buffet dinner with local cuisine, an opportunity to enjoy live entertainment, and plenty of time for exploring and enjoying the nightlife at this unique venue. At this point, we're offering a BBQ buffet dinner—a traditional Egyptian cum Middle Eastern meal cooked over an open flame! You'll also have time to enjoy your own private dinner in one of our luxury tents or, if you prefer, dine al fresco under the stars at one of our picnic tables.
Live Shows
Unwind with live entertainment by our troupe of musicians after sundown. Then there are live entertainment shows that bring you close to the desert environment and the Middle Eastern Local High Culture that includes Belly and Tunara Dancing. This tour is perfect for families who want to experience a different culture and learn more about animals that live in this area.